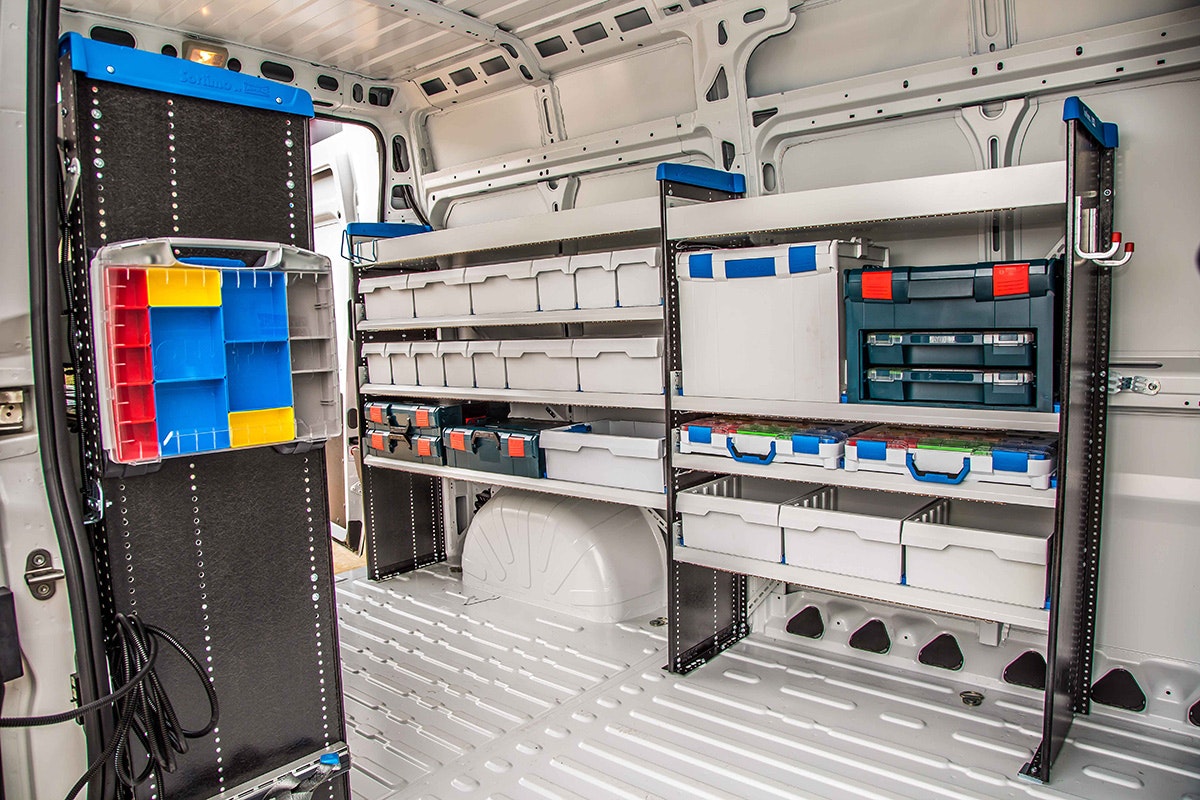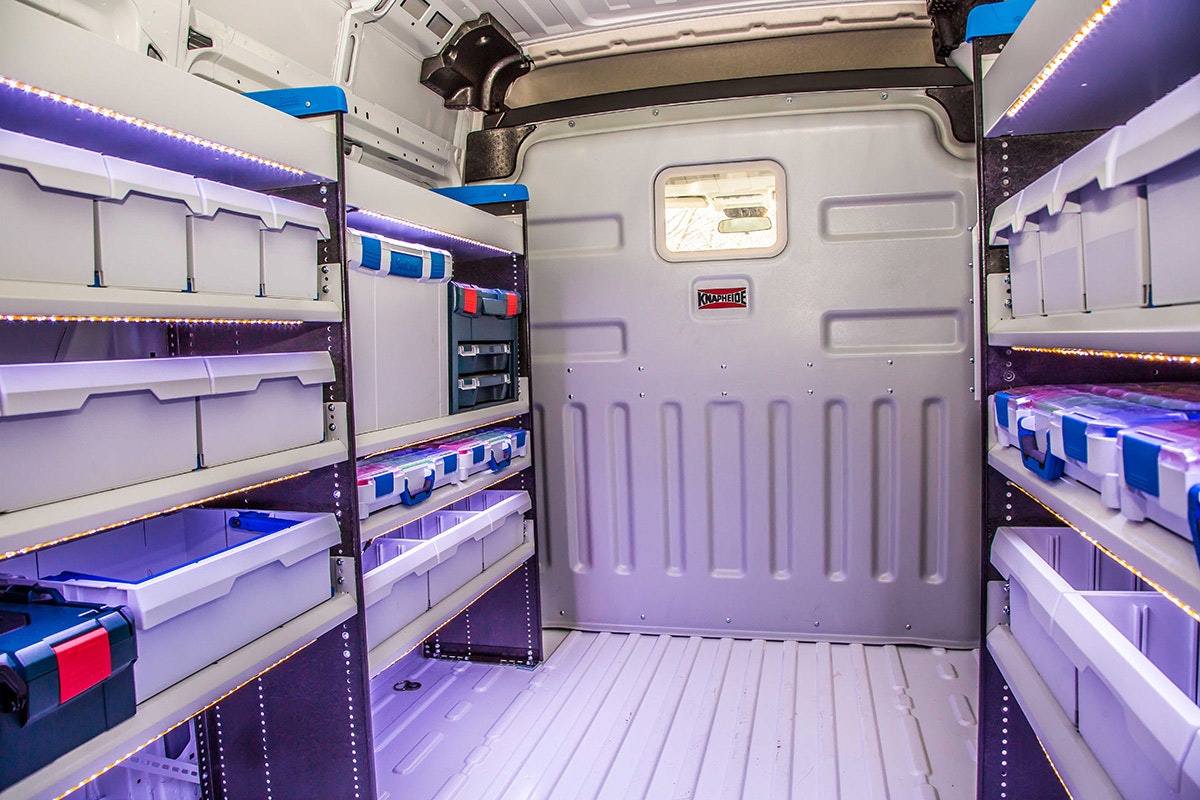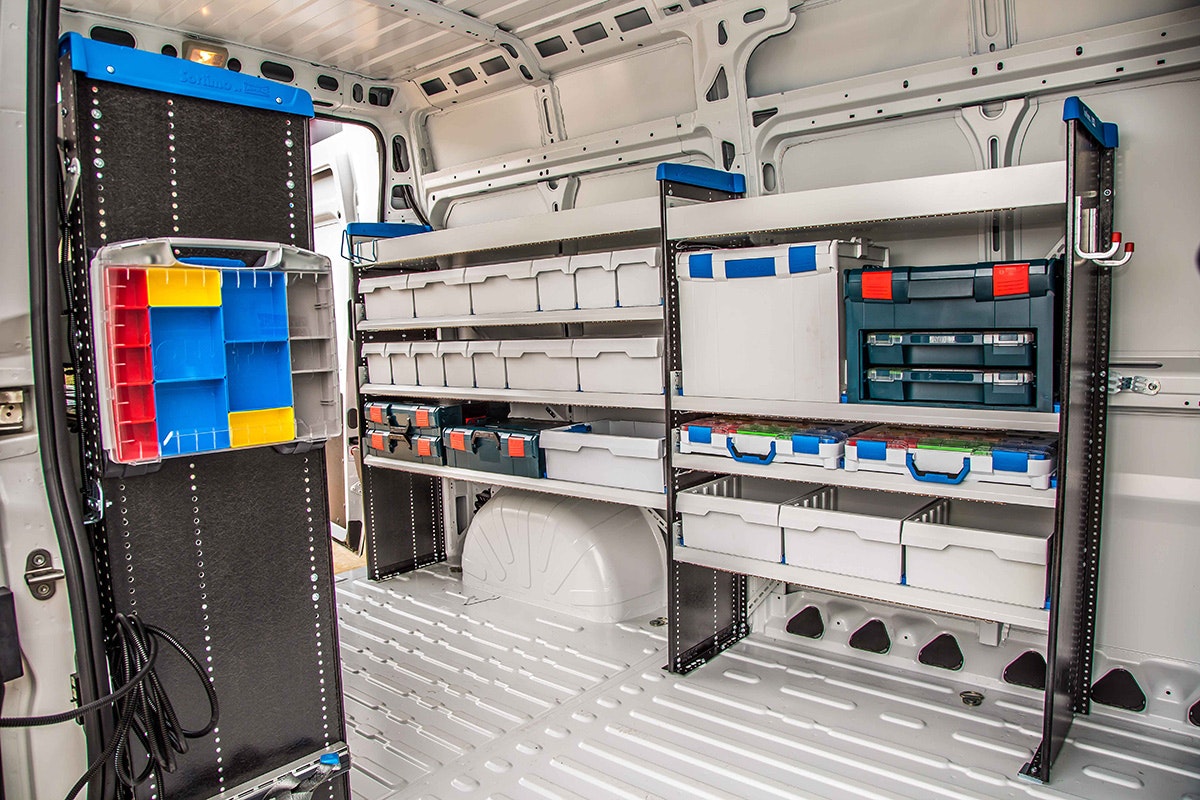 Sortimo Van Packages
Sortimo's ProPaxx van packages are not a "one size fits all" approach. They feature a collection of vocational specific storage modules and accessories easily added to existing base van packages. These pre-configured van packages have been compiled with much input from professionals within the service/contracting, HVACR/plumbing, and electrical trades.
Interested in these products?
Email, Call, or Visit
Installation Gallery