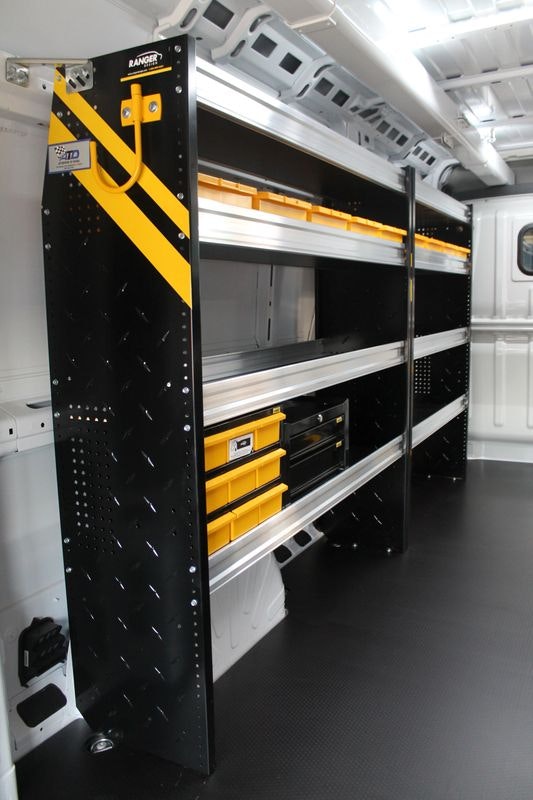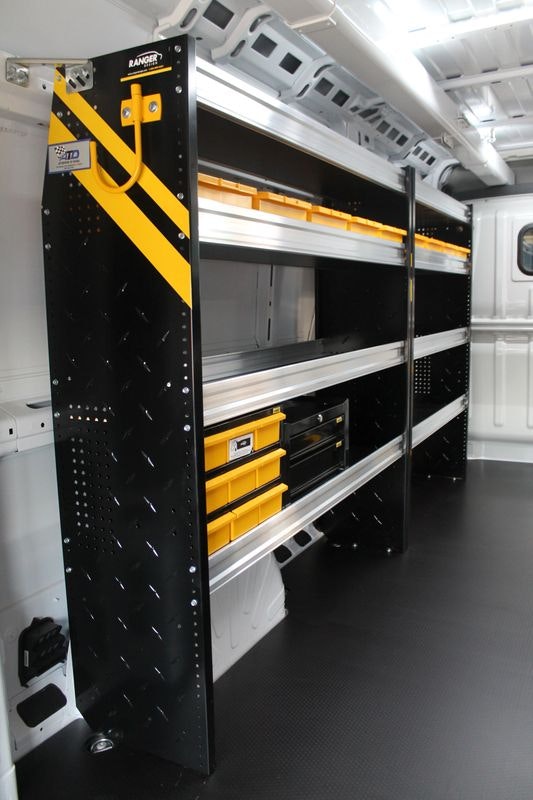 Ranger Design Storage Units
Ranger Design's van storage bins are versatile and removable to ensure organization on the go. By combining the strength and rigidity of aluminum extrusions with a laminated shelf base, the van storage system includes a strong, quiet, durable shelf tray that doesn't eat up payload. With Ranger Design's van storage cabinets, you'll also get:
Strength - Thanks to the material and rigidity of the aluminum storage units, you'll know your equipment is secure at all times.
Productivity - Easily categorize your tools and accessories on the job. Combine with labels, and you'll always know where to find the right tool.
Durability - Lightweight, strong and quiet, you can be sure your van storage bins won't use up an excessive payload or rattle around.
Interested in these products?
Email, Call, or Visit
Installation Gallery