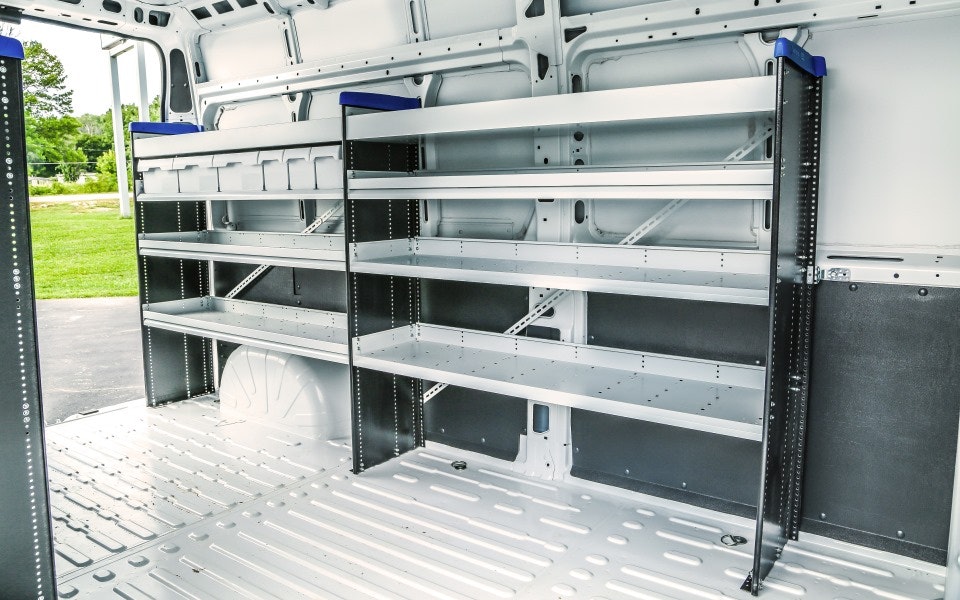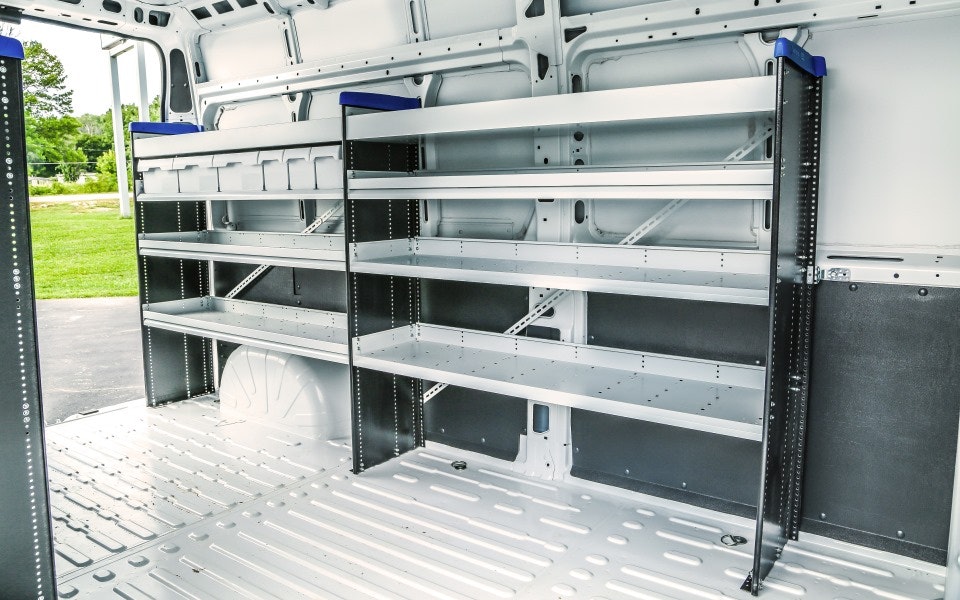 Sortimo Shelves
Does your cargo van need shelving that features a modular design and creates organizational solutions tailored for your business? Look to the industry's most innovative, lightweight, and durable van shelves: Shelf Staxx and Flexx Rack. The modern appearances of Shelf Staxx and Flexx Rack van shelving compliments both the current and new generation of commercial cargo vans.
Shelf Staxx is a unique van shelving system constructed of alternative materials that minimally impacts the available payload for your commercial cargo van, enabling you to carry more. Unlike the competition, the base Shelf Staxx van shelving packages come equipped with a row of Sortimo S-Boxxes, which serve both as van drawers and mobile toolboxes, giving you more value and function. A variety of van storage bins, van accessories, van partitions, and van packages can be used in conjunction with Shelf Staxx van shelving for further customization.
Flexx Rack is a modular, drop-down van shelving and cargo management system all-in-one. It has been developed especially for the requirements of courier, express, and parcel delivery service providers.
Interested in these products?
Email, Call, or Visit
Installation Gallery