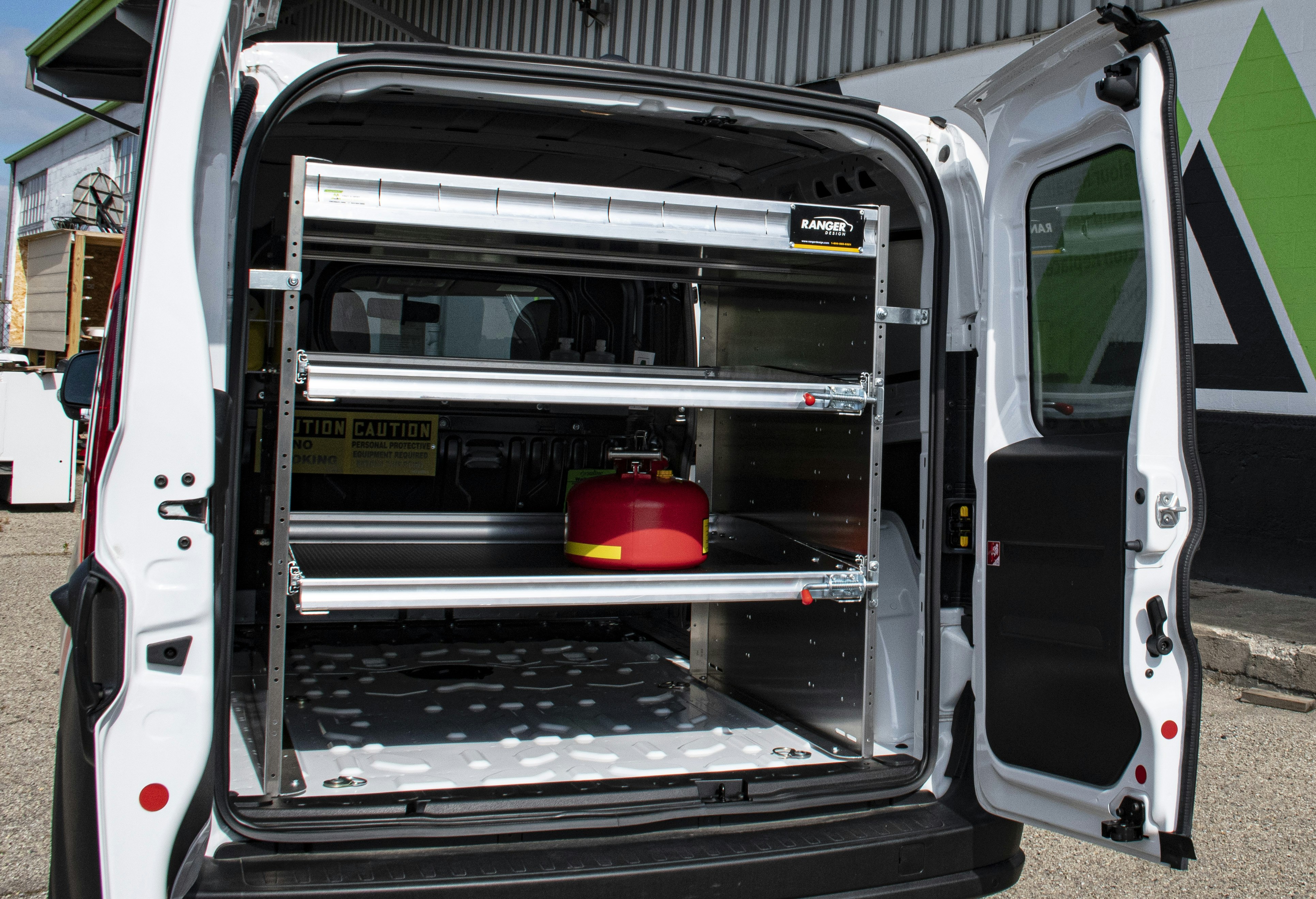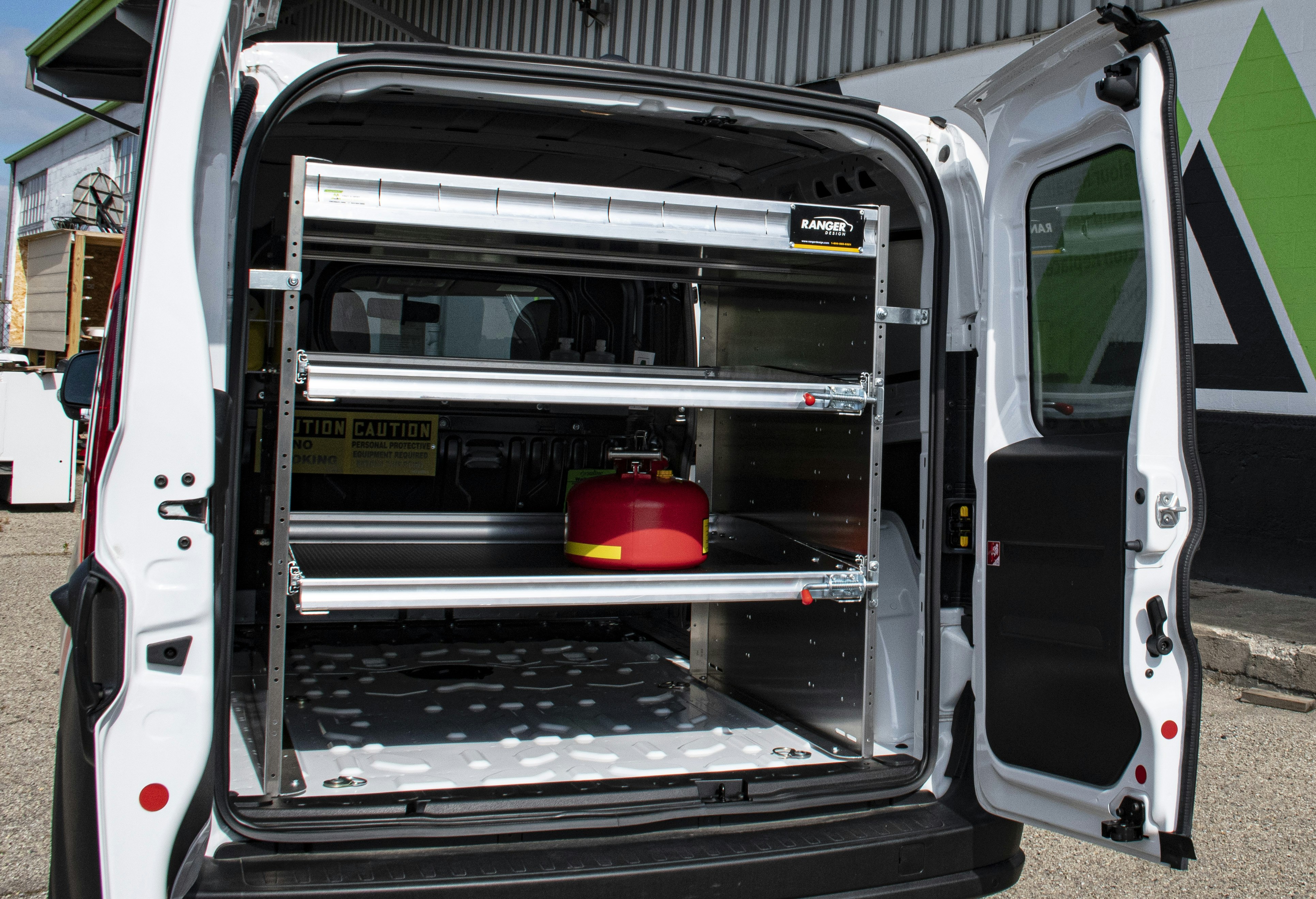 Ranger Design Van Shelving
Ranger Design's work van shelving is tested for toughness. It has added strength and isn't noisy. The cargo van shelving comes with bins, adjustable sturdy metal dividers and even locks to safeguard your equipment. Ranger Design makes it easy to add van shelving accessories by offering packages engineered with your job in mind. These include:
Contractor packages
Service packages
Electrical packages
HVAC packages
Delivery packages
All trades - aluminum packages for optimizing fuel economy and decreased van mass
Interested in these products?
Email, Call, or Visit
Installation Gallery