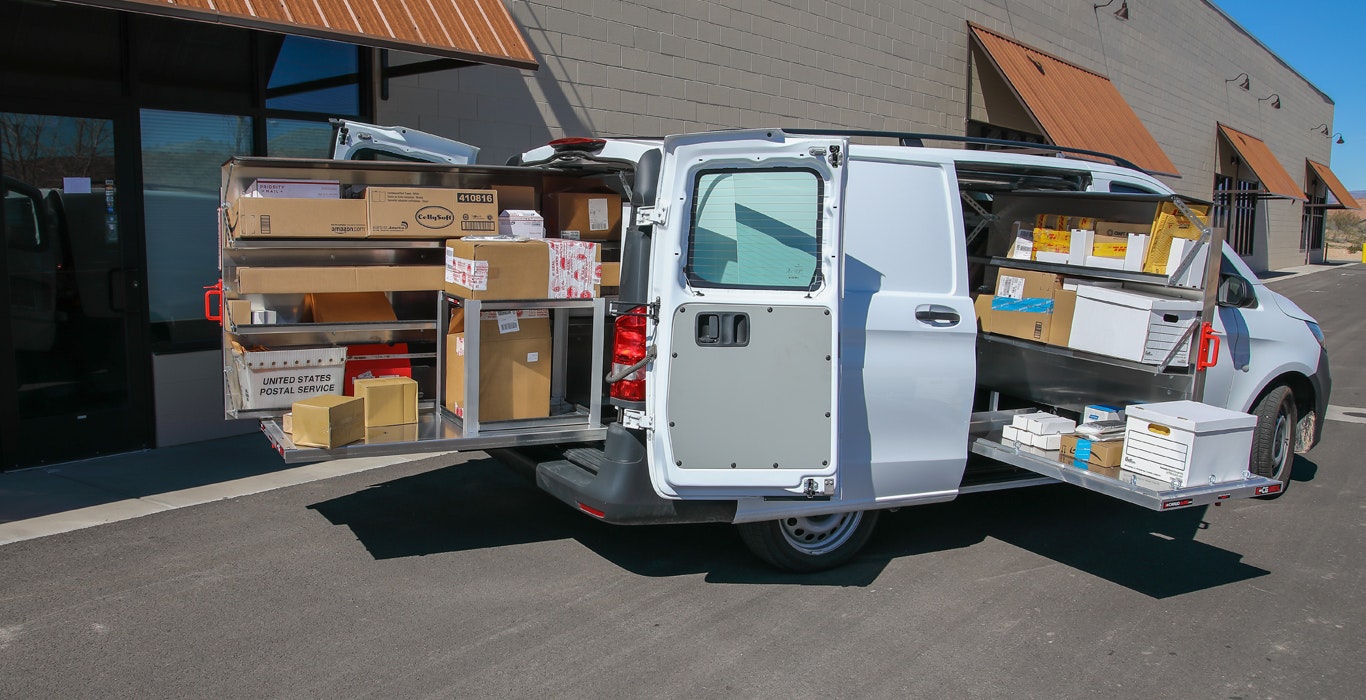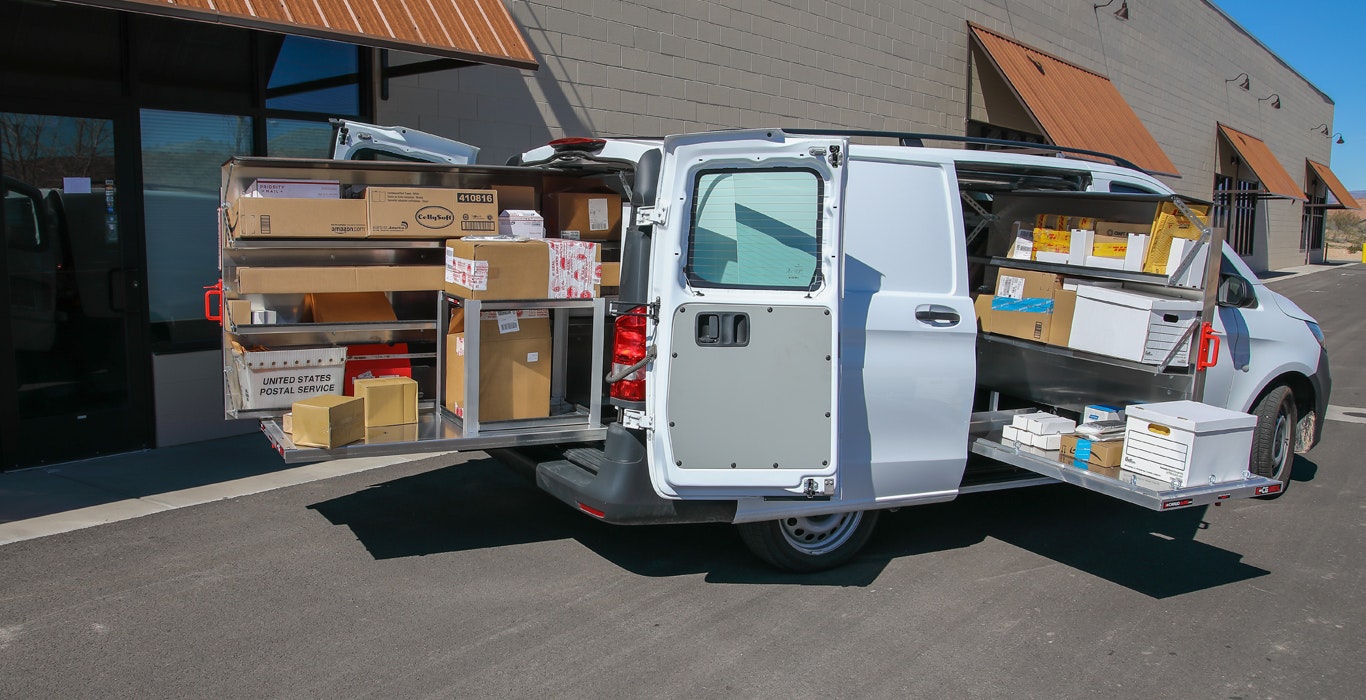 CargoGlide Van Cargo Slides
For easy accessibility, CargoGlide offers van slides. Referred to as the CargoGlide WallSlide system, a steel framework is mounted inside the van with aluminum walls. Designed to attach onto any brand of shelving, bins and containers, the van slide out storage has various lighting options, a weather canopy and ceiling slide ladder racks. These van slide out drawers also have the following features:
USA steel frame
Proximity sensor options
Motorized or manual left and right walls
500 lbs. capacity per wall
Heavy duty tie downs included
Standard install kit included
Interested in these products?
Email, Call, or Visit
Installation Gallery