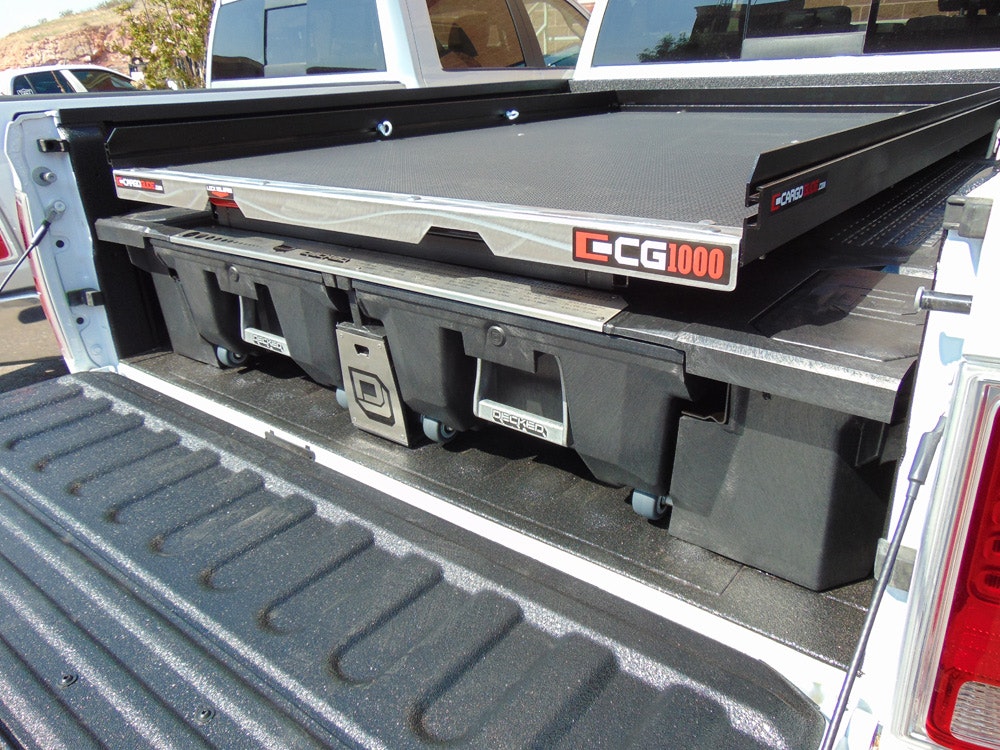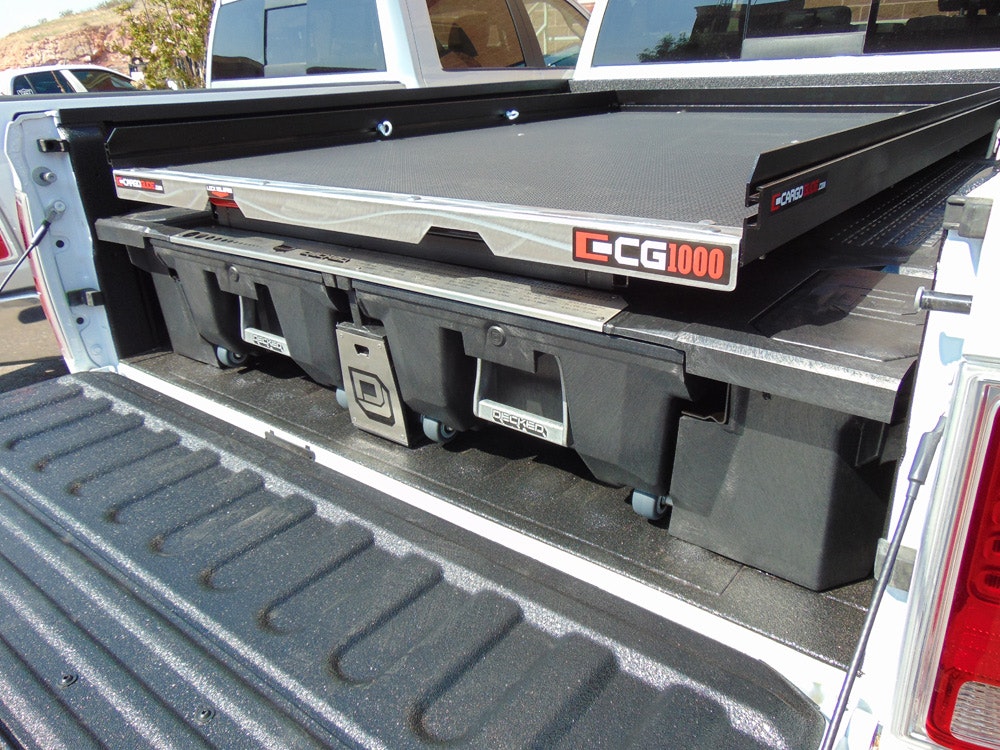 Decked Bed Slides
The act of climbing in and out of a truck bed can take a physical toll on you, making you wish that trucks came with a slide out truck bed. Fortunately, you can upfit your vehicle to make truck cargo slides a reality. Truck bed slides from Decked help you organize tools, equipment, fishing gear or anything you need to access on the go. Additionally, Decked offers a number of accompanying modular accessories for organizing inside truck cargo slides, including:
D-Box toolbox with an interlocking, nested design
Crossbox toolbox for maximizing drawer storage efficiency
Soft and hard shell versatile tool bag
"Drawerganizer" that fits all full-size truck and cargo van drawers and midsize, truck-wide drawers
Drawer dividers for midsize trucks
Interested in these products?
Email, Call, or Visit
Installation Gallery