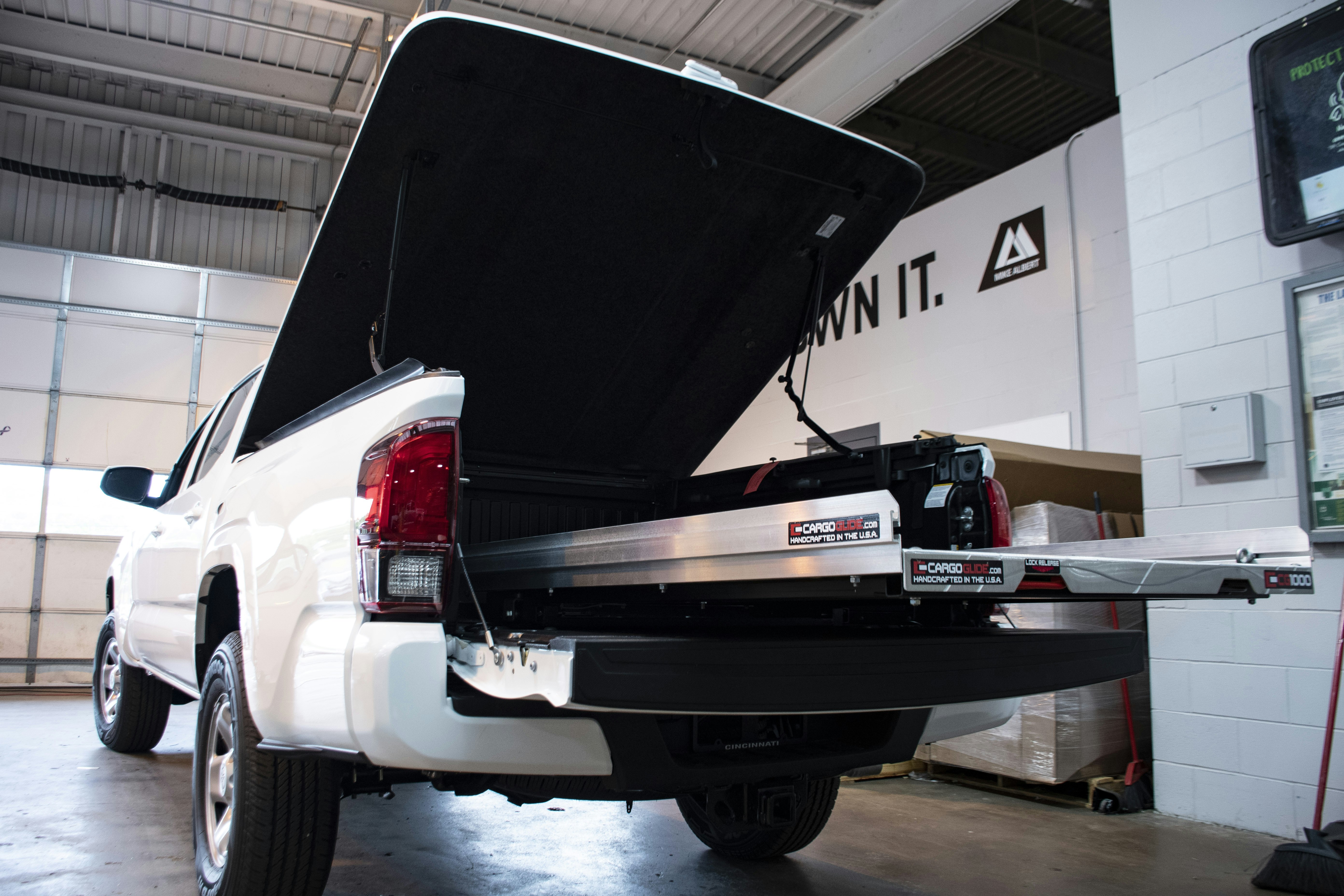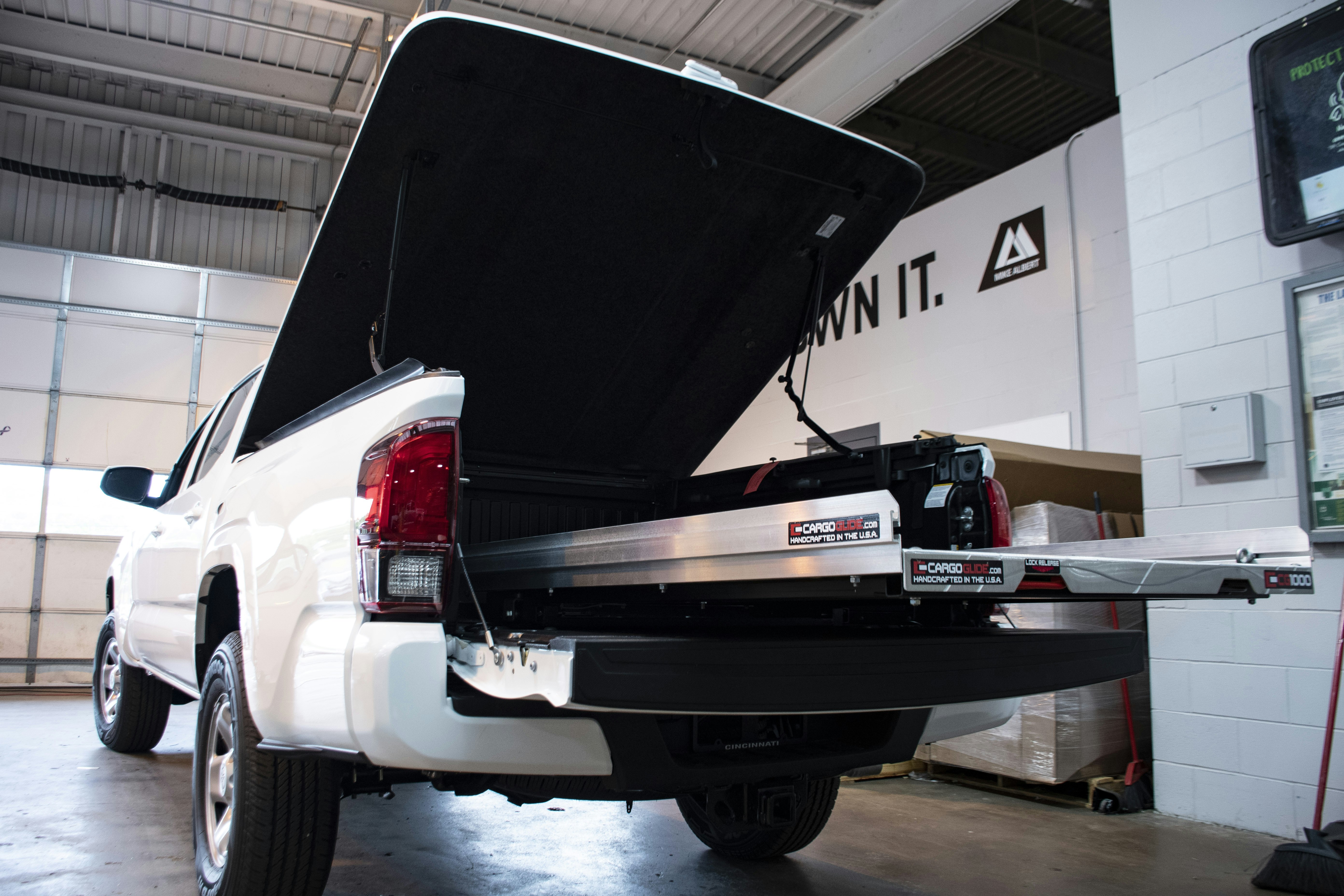 CargoGlides Bed Slides
Unload your materials quicker and safer with a slide out truck bed. CargoGlide's truck bed slides attach to the bed of your truck, allowing you to seamlessly access your tools and materials. Truck bed slides work great for the following industries:
Contractors
Plumbers
Electricians
HVAC
Delivery services
Mobile services
Locksmiths
Interested in these products?
Email, Call, or Visit
Installation Gallery