Resources
View installation demos, see product specials and keep up with new and innovative ways to make your vehicle, yours.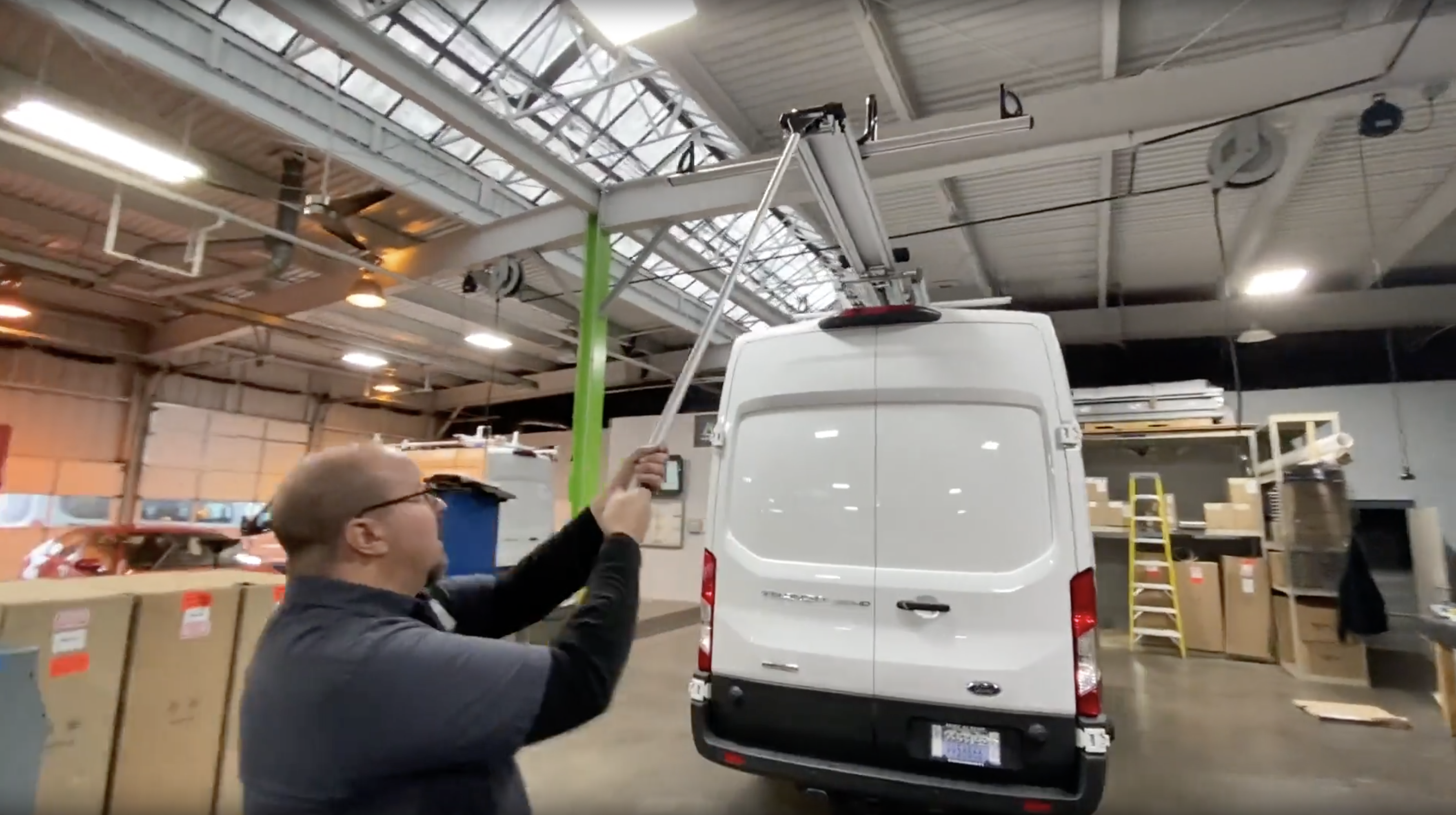 Ladder Rack Install
Utilize the ample storage space and unload with ease with van ladder racks. See how we install these ladder racks to help you transport more cargo.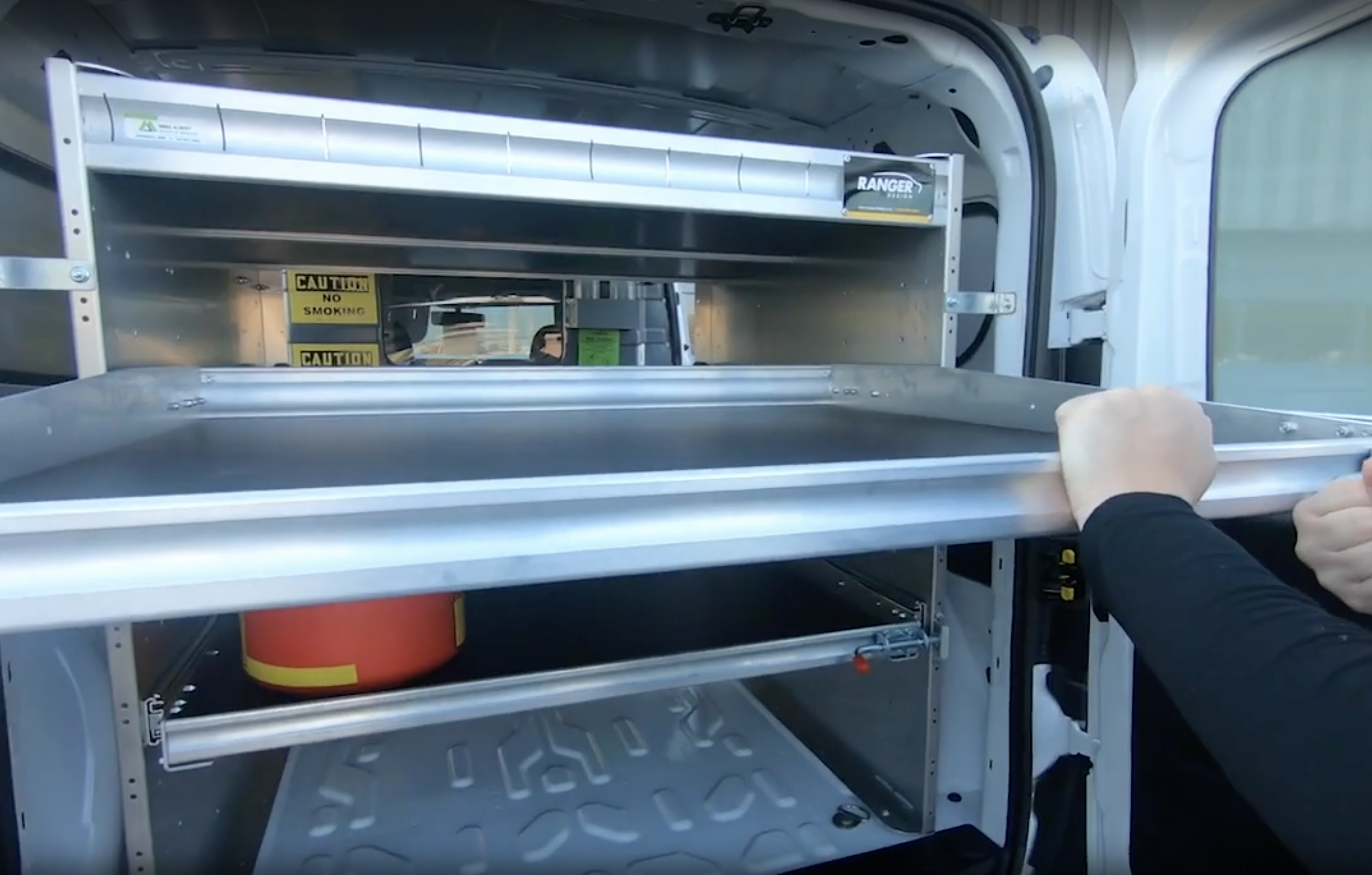 Slide Out Shelves
Save your team from scuffed knees, back injuries and extra effort with slide-out shelves. View how they work here.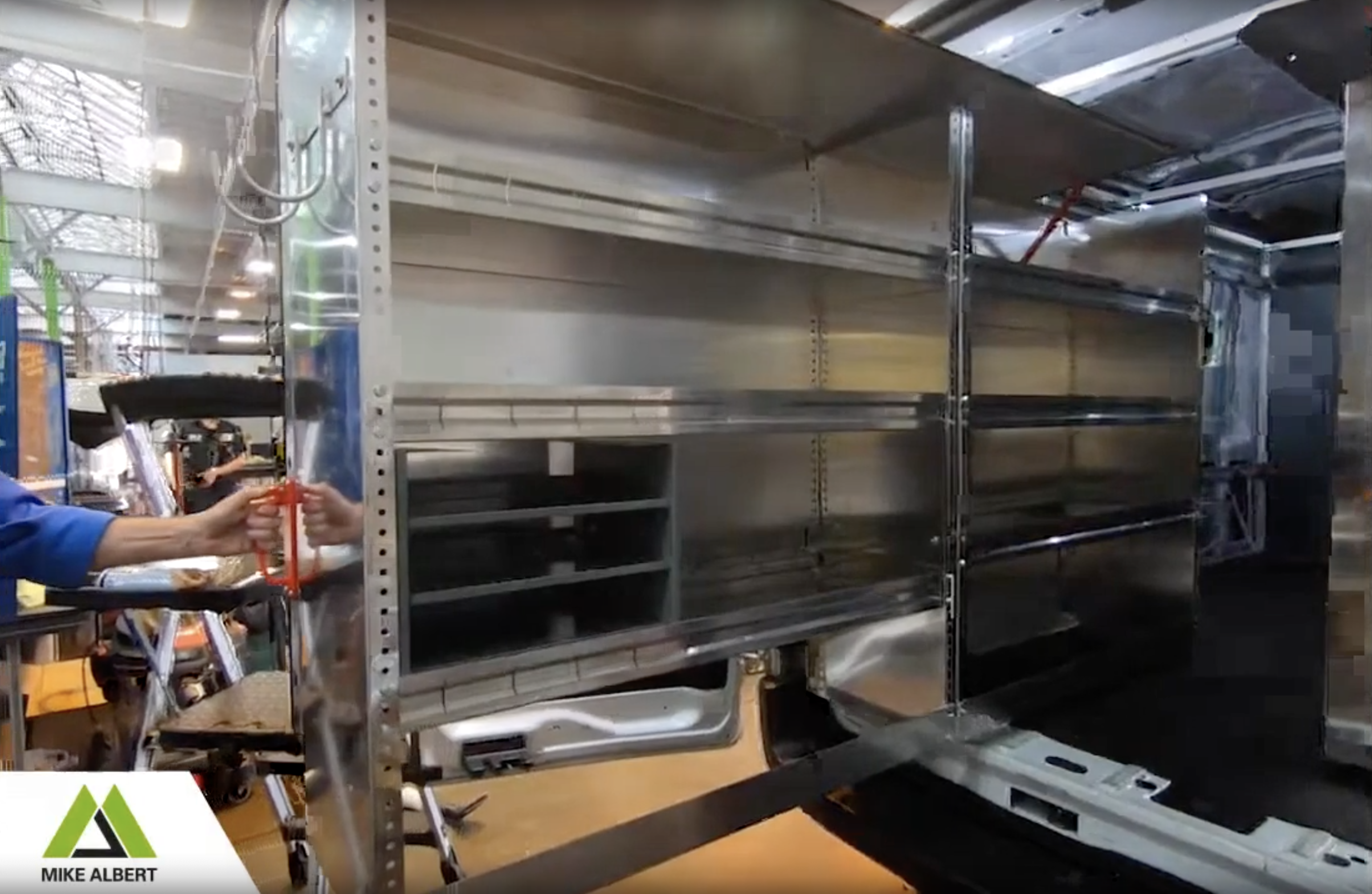 Cargo Glide
Easily reach your heaviest cargo from the back of your vehicle. See how our cargo glides help you maximize productivity.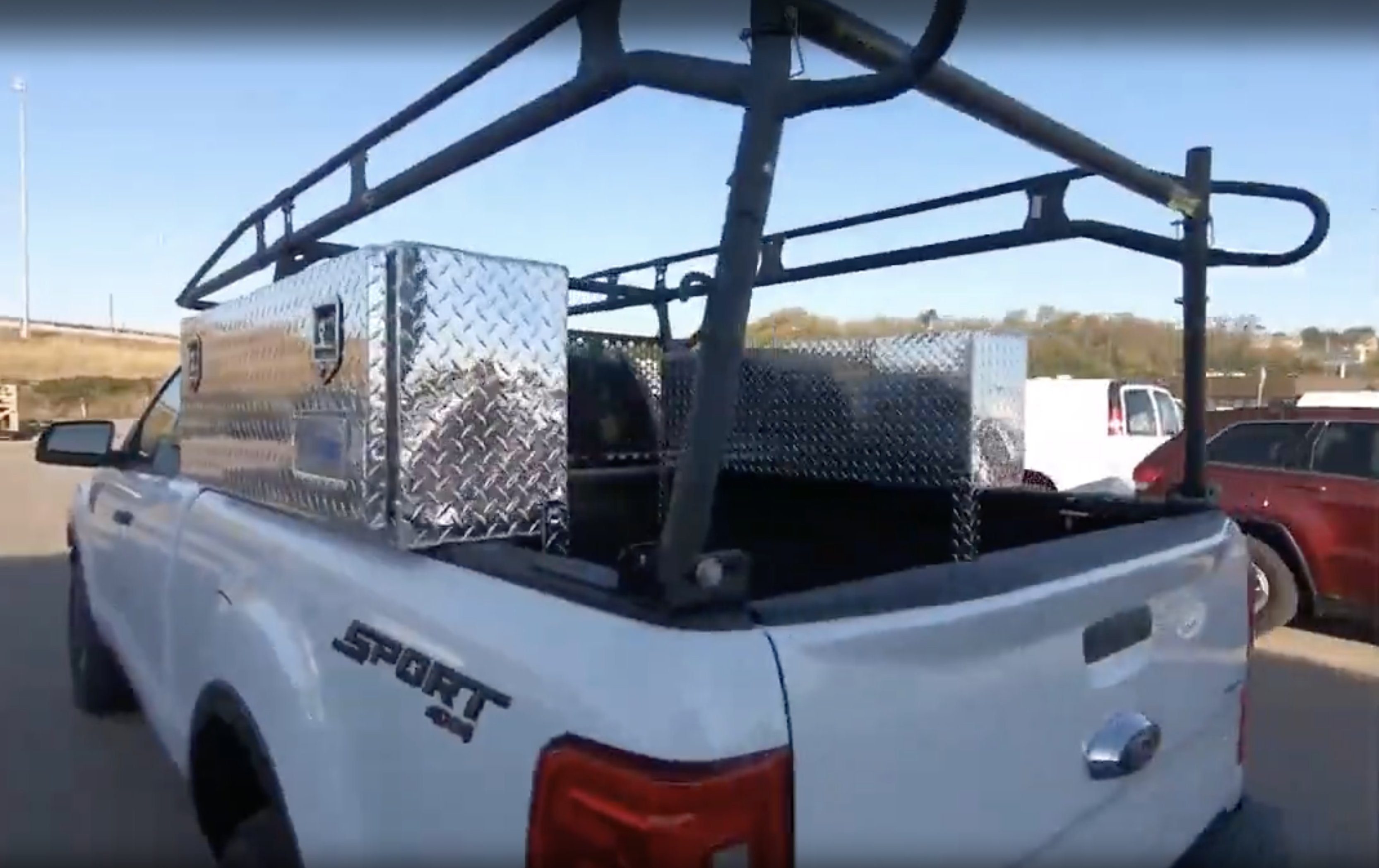 Contractor Truck Specification
View specifications for a contractor truck, equipped with a ladder rack atop the truck bed and smart storage solutions.